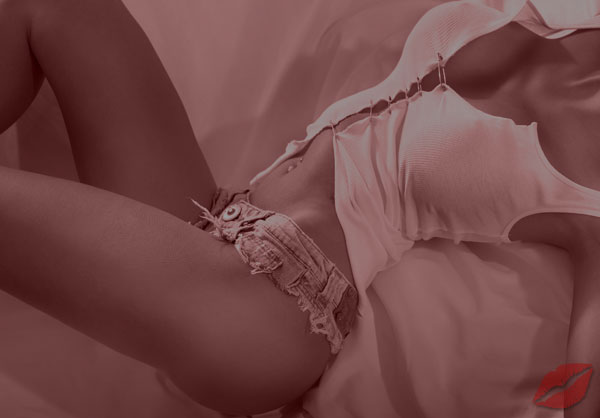 So, when you're reading interview questions from the Vegas escort girl, you're probably expecting me to talk about escorting. About nice dinners, fancy travels and strange clients. But what about my other profession? My profession as a stripper. Some of my friends are strippers and some of my clients know that I strip every now and then (I met some of them while stripping, actually). As a result, a lot of my clients and non-stripper friends always ask what I see to be an innocent question...
The Innocent Question Is: What's It Like Being a Stripper?
My Answer: Fun!
Stripping is probably when I have the most fun as a Vegas escort girl. Sure, some of my clients make for great conversation and, if you remember from my "Vegas Escort Girl Interview Questions: What Turns You On?" post, I get aroused by some of it, but stripping is a blast!
I'll give you a walkthrough of what a night's like for me. I start loading up my stripper bag around 2pm with three or four cute outfits, four tiny thongs, some makeup, some wet wipes and a pair of comfy, sexy shoes. Then, I do my hair in a pretty and tight up-do (so I don't have to fuss with it all night) before I start my makeup. This is where is starts to get fun. Stripper makeup isn't like normal makeup. With the clubs I work in, you've got to look slammin' in red lights and under UV lights. That means I get to do super dramatic, sexy makeup.
With my hair and makeup done, and my bag loaded, I toss on a comfy dress and head to the club. Most clubs require the girls to arrive by a certain time, and I always like to arrive earlier than that certain time. When I get to the club, I check in and go straight back to the changing room to my locker. I'll usually put on my classiest dress, make sure my hair and makeup are still pristine, slip on my comfy stripper heels and then hit the floor.
It'll be about an hour after I hit the floor that my shift actually starts. I use that hour to watch the other girls dancing, to talk to my stripper friends and to make eyes at potential customers for later that night. I'm allowed to do this as long as I don't start dancing, which is fine by me. I happen to like hanging out in the club for an hour, sipping champagne and watching beautiful girls dance. Once my shift starts, though, I'll go tell the DJ whether or not I'm going to be on stage that night (you can pay the DJ a fee in exchange for skipping the stage). Usually, I want to dance on stage. I like working the pole.
After talking to the DJ, I'll go back to hanging out with my champagne until my first set is called out. Once the set is called out, it's time to hit the stage. My favorite.
When I get up on the stage, I'll warm up by sauntering around for a bit and doing some light dance moves that get my muscles ready. Then, I hit the pole. The pole is why I love stripping. It's the best workout I get, I feel sexy, all eyes are on me and it's a little dangerous.
Sure, you're probably wondering how pole dancing is dangerous, so let me tell you. When I pole dance, I don't fluff (ahem) around. I dance. Some of my dance moves involve, say, me flipping upside down so I'm looking at the floor. This is where the danger happens. While I'm upside down, I loosen my legs' grip on the pole. When I loosen the grip, I immediately plummet 8 feet, head-first, toward the floor. I stop myself about 6 inches away from impact.
After a good set on stage, I'll be happy, sweaty and panting. I put my clothes back on, make eyes with the men who were really interested in me (so I can remember them in five minutes) and pop back to the dressing room for a moment. In the dressing room, I'll touch up my makeup, fix my hair and make sure my outfit looks good. Then, it's back to mingle with customers before I do it all over again.
There's more to being a stripper, of course. Like, how I mix my Vegas escort girl life with stripping. But I'll save that for another post...