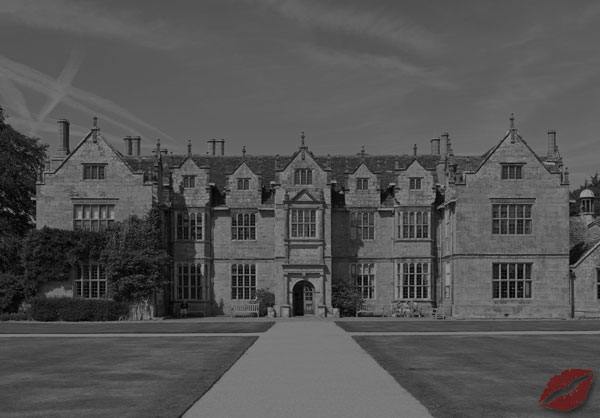 It's been a bit since I gave you a Vegas escort girl story, so you're in for a treat. This story is from awhile back, during my earlier days as an escort.
So, it all started on Facebook. Yep, that's right. Facebook. I got a message on my profile from this sexy little blonde tart and she told me how her fiancé found me incredibly hot, and that they wanted to meet me. I directed her to my escort line and I was met with an unexpected Scottish accent! The accent has nothing to do with anything, but it was fun.
She Wanted Me In Their Mansion. For a night...
Anyway, we talked on the phone for awhile and started planning our date. We also chatted about all sorts of things. Dogs, our upbringings, staying sexy, breast implants, fishies... Just, everything. We talked for over two hours, actually. Finally, when we were finalizing our date, she dropped the (fun) bomb. She didn't want a date in a hotel room. Or a date for an hour. She wanted me in their mansion. For a night.
I was shocked at the mansion thing, but I hid it. They lived in another state and said that she'd buy me private jet seats for both the trip out and back, in addition to a generous tip and a mansion stay. She then revealed that her fiancé is basically living an undercover playboy life. She said that about 10 other girls lived in the mansion, and that they were all called "kittens." I said I was okay with this and we finalized our plans.
I'd Just Been Hired To Go On My First Private Jet Ride
When I hung up, I sat by the phone, organizing my thoughts. I'd just been hired to go on my first private jet ride, stay overnight in a mansion with a total of 11 "kittens" and entertain a woman's fiancé. I needed to get ready! And I had less than 48 hours.
First stop? Salon. Waxing, dying, threading (ouch!) and trimming. Hair, no-nos, face, legs, everything. I was looking hot, left the salon and then went shopping. The girl on the phone asked me to wear a white corset and white skirt, so I needed to put my outfit together. Several hundred dollars later, I went home to pack.
I finished packing before the night was up and I realized that I still had almost 24 hours before I needed to leave. In my panic, I made up time like you wouldn't believe! So, I slept soundly, treated myself to a delicious breakfast from a local cafe and took a long bath before getting picked up on the jet.
Much to my surprise... The girl from Facebook was there! We sipped champagne and talked for the whole ride. I still count those conversations as some of the best I've ever had! When we arrived, her driver picked us up and took us on a long drive up to a mansion. The mansion was beautiful. Almost as beautiful as the girl...
He Bowed, I Fumbled A Curtsey...
Standing outside of the mansion was a man in a top hat. She told me right away that he was her fiancé. Sexy! At least, I thought so. As I was getting out in my skirt and corset, she stopped me, and then put cute silver cat ears on my head, telling me that they were mandatory inside of the mansion.
Cat ears in place, I stepped out and she introduced me to her Fiancé. He bowed, I fumbled a curtsey. He then offered an arm to both of us and took us inside. Once inside, he gave me a tour of the mansion, taking me to 10 rooms, where I met 10 girls wearing cat ears. At some point, the Facebook girl donned cat ears, too. Then, we chatted for an hour before a five-course dinner was served to the 12 of us by staff.
The night after dinner was a sexy pile of kittens. It was fun, naughty, silly, luxurious and exhausting. I fell asleep between the girl, her fiancé and another kitten. When I woke, the girl showed me to the bathroom and told me to get cleaned up with her before the jet ride home. After a nice shower together, we exchanged goods and made our way to the car again. We parted ways at the jet this time, and I had to sip champagne alone on the ride home.
When I got back to my apartment, I hopped on Facebook to chat with the girl. She has tons of friends and is very busy, so we didn't actually get much chance to talk, much to my dismay. To this day, we keep in touch. They're married now, and they have about 20 kittens these days. All in all, it was one of the best nights in my Vegas escort girl career!