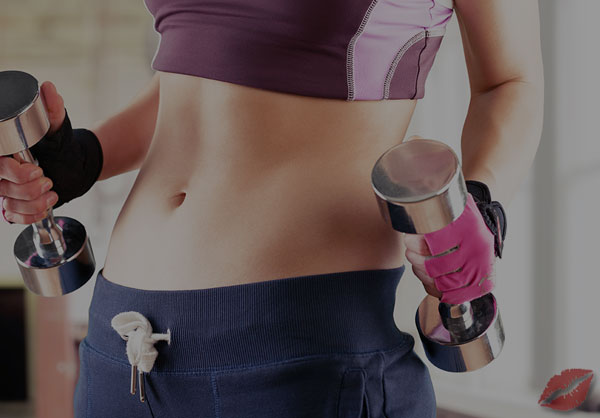 So, last time, I posted about going a Vegas GFE and falling in love... I think I'll continue the theme a bit. For the next week, it looks like I'll be doing the Las Vegas GFE thing again, and this time I get to play girlfriend in a gym.
Before you think my client is silly, let me say that sometimes people who hire escorts just don't want to feel strange in a new city, and sometimes they're shy. And that girls like me love shy guys.
Just Some Hot Companionship...
Anyway, my client is in town for a week and he wants to stay in shape while he's in Vegas. His awesome hotel has an even better gym, and he picked it for that very reason! I'm already in pretty good shape (can't afford not to be, really), and my client wants me to join him at his gym each night before going up to his hotel room to soak out our muscle pains in a warm bath.
We did our first gym experience last night and it was actually really fun! He's an average-looking fit guy and he wanted me to workout alongside him at each machine he hit. We did time on the treadmill, stair-stepper and then with a bunch of weight machines. After he lifted on the machines, he helped me find the right weight for me to lift at and then guided me through a set of my own lifting. I'm SORE!!!
Let's Go Shopping!!
Before hitting the gym, by the way, he took me to buy sexy new workout shorts and a workout bra, and we've been taking selfies together at the gym. I looove the workout gear and showing off, if I'm honest.
Lately, before my gym GFE gig started, I've been working out with YouTube at home. I work out with a bunch of girls that I like to watch and I also do yoga so that I can continue to put my legs behind my head. ;)

The gym GFE thing isn't the oddest thing I've done. Guys hire Vegas GFE girls for all sorts of stuff. A lot of times, I'm just arm candy for a businessman at a meeting, ordered not to speak half the time. After meetings, sometimes I play girlfriend out to dinner and gambling, and when I'm lucky, to Vegas shows. Other times, though, ordinary guys like my gym client hire me to keep them company and help them truly enjoy the Vegas experience.
Being A PIGFE, LOL
Once, I was even a girlfriend for a Private Investigator. I don't think that he knew that I knew, but it wasn't hard for me to figure out when he left his PC open ON HIS NOTES PAGE when he took a shower. I saw something that actually worried me, thinking I might be in danger, so I read a bit of it. I wasn't in danger, but he was investigating some guy in Vegas. I didn't read any more than it took to tell me that I wasn't in danger, to be clear, just enough to feel safe.
Sometimes, I don't do the Vegas GFE thing, but I do a global travel GFE gig. This lets me run around the globe with a wealthy man who just wants to show off and have fun. Or look good for business.
Anyway, I guess I've been thinking a lot about doing the GFE thing since I wrote my last story about falling in love.
It's just something that sticks with you, you know? Next time, maybe your favorite Vegas escort girl will let you into her personal life... Would you like that? We'll see! ;)