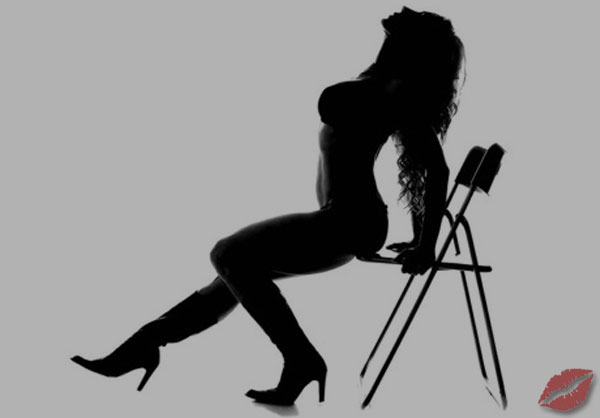 Hey everyone! So, as you know, I've been a Vegas escort girl for awhile now, and escorts do bachelor parties, so you can probably guess that I've done my fair share, right?
Wrong. I've only done about four bachelor parties. I had a really bad experience with the fourth one and I vowed not to do them anymore. It's strange to hear, I'm sure, because that's how most Las Vegas escorts make a big portion of their dough, but I can be weird sometimes, I guess.
All By Myself...
I recently changed my mind! I received a call from a very respectful man, asking me to do a bachelor party for his friend. The guy calling was the best man, as is usual, and he convinced me to do attend his upcoming bachelor party.
Now, most bachelor parties have at least two girls, but he only wanted one. This was kind of strange to me, but his reasoning was comforting. He said it was because I would just be there for Mr. Bachelor Party (mostly) and all of the guys attending were married. Eventually, he basically confessed that he was following wife orders.
So, on arriving, I laid down a few rules, and then slipped into the bathroom to get ready. My rules are largely due to my last negative experience. I won't go into detail, but it's basically all about respect. No calling me demeaning names. No spilling things on me. No hurting me.
So The Show Starts...
I arranged all of the bachelor party guys into a circle in the room and I set the bachelor on a chair in the center. It was time for some stripping action!
For about 20 minutes, I danced around Mr. Bachelor Party, showing some skin, straddling him, taking his shirt off, pinching his nipples and, often, putting my booty in the face of the men all around him.
Next, because the respectful sir I mentioned earlier queued me in on it, I indulged Mr. Bachelor Party's secret bondage fetish. I ordered him to stand up, then I had one of his friends do away with the chair he was on.
Next, he was ordered to lay down on the ground. I brushed his skin with my bra that I had taken off earlier, teasing him, and then I had one of the guys bring me ice to run down his back, stepping things up a notch. From there, I broke out the paddle I brought with me, and I spanked him, gave him orders, made him be a naughty boy and all around tantalized him.
This went on for the better part of an hour and, let me tell you, I loooved it! Getting to play dominatrix is my favorite part of bachelor parties.
Before I go further, I'd like to note that Mr. Bachelor Party's friends really, really wanted me to abuse the guy. They kept asking me to spank him harder, make him do gross things, etc. This is par for the course, and I ignored them. Mostly. One DID ask me to gag Mr. Bachelor Party with my panties. And I DID indulge! Hehehehe!
After bondage time was over, I told the boys that it was time for a break. We all had a beer or two and relaxed. Most of the guys were really, really relaxed, if you know what I'm saying!
When I was satisfied with my bachelor party break, I broke out the whipped cream and berries. Fresh washed strawberries in a bowl, me laying on the floor. Mr. Bachelor Party got to cover me in whipped cream, which he really took his time with, and then everyone got to eat me!
And For Dessert...
One by one, I had the boys come over to me and pick up a strawberry from the bowl with their mouths. I instructed them to dip it into the whipped cream on me, and enjoy their indulgence without ever using their hands.
We ended up having extra strawberries, which is why I saved Mr. Bachelor Party for last. He got to put more whipped cream on me, wherever he wanted to eat most, and finish the bowl that way!
So, after Mr. Bachelor Party had his fill of me, things were about done. I took a shower, some of the boys, including Mr. Bachelor Party himself, watched, and then I got dressed and went home.
All in all, it reminded me that bachelor parties can be fun. It isn't every day that I do them, but I might quit avoiding them now. Dominating boys, getting them to eat off me and helping Mr. Bachelor Party enjoy his last night of freedom is fun. It makes me feel sexy and happy.
If you haven't noticed, I'm in an impish mood ;) Want to know why? I JUST got back from that bachelor party. Like... An hour ago. No wonder most Las Vegas escorts do these all the time, great fun and money. I know I made it sound like it was in the past, but it wasn't. I'm still randy and excited... Time to rectify that!
This Vegas escort girl will catch you later for now!